Washing Machine Buying Guide
1. Why do you think you need a washing machine
Are you a working mom, businesswoman, entrepreneur with your workload constantly increasing, and Domestic chores are one of the tasks that drain you? Or do you belong to a band of people who believe in the myth that? "Washing machines damage clothes" and as such you would not get one? Or perhaps, you consider washing machines as a luxury! This buying guide would allay all your concerns.
There are several reasons why using a washing machine is the best choice for all laundry concerns instead of the traditional hand wash method. They are:
1. Reduced Time: For a little as 15-30 minutes you can have your laundry done completely. All you need do is, put your clothes in the washing machine, set your time of wash to 15 or 30 minutes and let the machine do the work for you.
2. Reduced Effort: Hand wash method comes with a lot of strenuous activities, especially with bending over to wash clothes which is a lot more stressful, leaving you with several strained muscles, back and waist pain. However, the technology of Washing machines completely removes such processes.
3. Easier Wash for heavy Laundry: Washing heavy clothing such as bed sheets, blankets and duvets by hand is very strenuous, but the technology of washing machines, provides Washers that come in different sizes that can accommodate your laundry needs and make washing large items easy to clean.
4. Available Wash Programs: Washing machines have several programs, you can use to wash depending on the type of clothing you want to wash. Washing machines programs are built to enable the user to choose the type of wash he or she wants, with due consideration of the fabric that requires washing. Washing Machines today have an average of 14 wash programmes which include, Delicate Wash, Sport Wash and Baby steam Wash, which when selected washes fabrics with the treatment they require, thereby demystifying the idea of damaging your clothes.
2. Types
Washing machines are available in 3 types; Top Load Semi-Automatic, Top Load Automatic, Front Load Washing Machines.
Top Load Semi-Automatic Washing Machines is the first entrant into the use of Washing Machines, especially for hand wash users. It comes with twin tubs and a control panel with 3 nobs that show the programs available for use. They are easy to use, require less maintenance, and are affordable when compared with other washing machines. Also, they consume less energy as the biggest size which is 13kg can be powered with small-sized generators.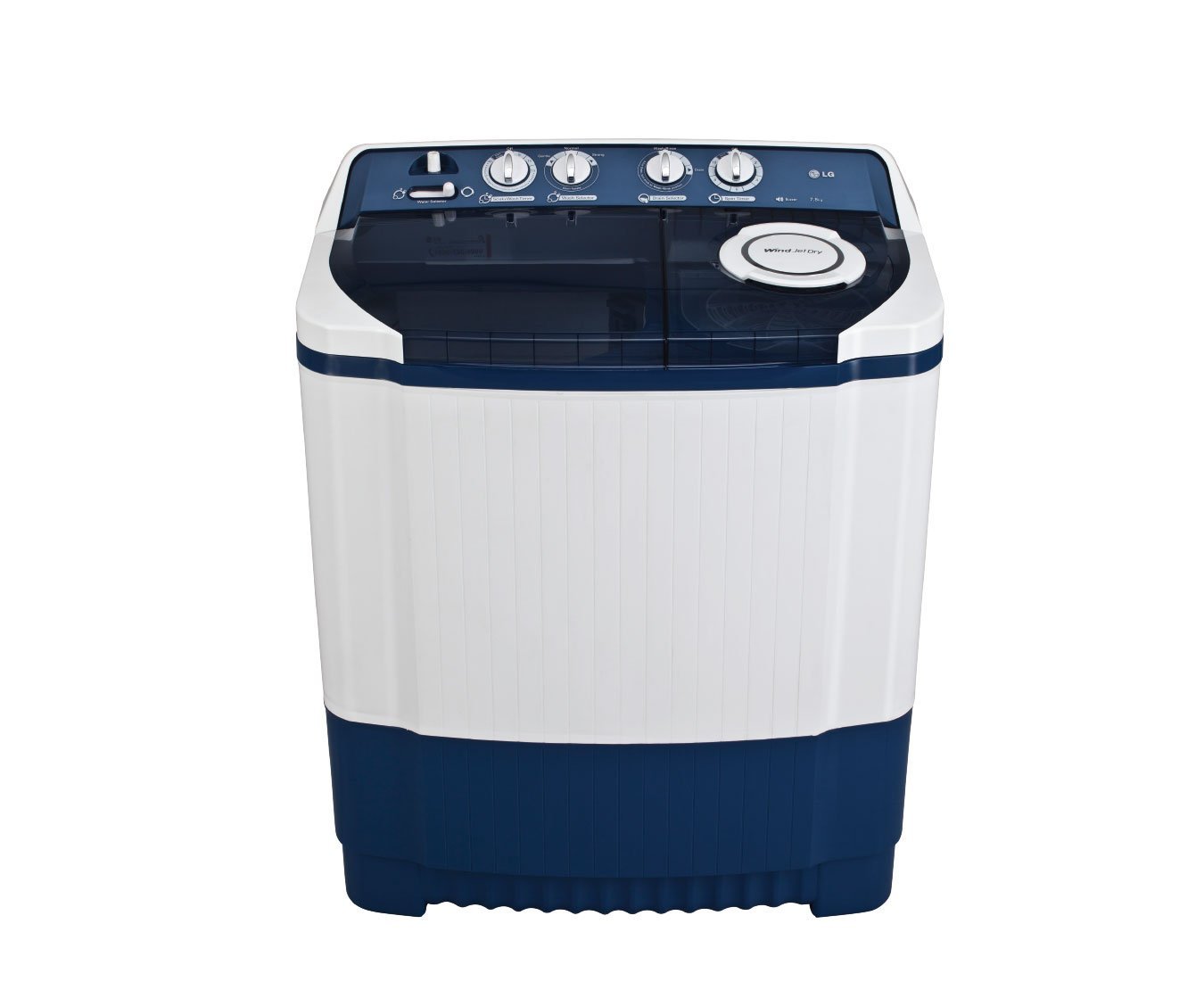 Top-load automatic washing machines, just like the semi-automatic washing machine, are fully automated and come with one tub at the top of the machine that performs the wash and spin function. The Pulsator has an Anti-Bacterial Technology that delivers hygienic clean laundry in every wash.
Front Load Automatic Washing Machines with their sleek design comes with the tub at the front of the machine. It is a fully automated system of wash with over 14 wash programs and requires very minimal water, unlike the Top Load Semi-Automatic & Top Load Automatic. It is the Luxury category, highly durable, and comes in the washer only and Wash and Dry all in one.
3. Features and Benefits of Washing Machines
Washing machines have various features to ensure laundry time is easy and stress-free for you. Below are the features and benefits of our washing machines.
1. Strong and durable: This means your washing machine is made with strong materials that will last for a lifetime.
Washing capacities ranging from 6-13kg are available for purchase.
2. Low energy consumption on the Top Load Semi Automatic as it works well with your average "I better pass my neighbour" generator (0.8KVA).
3. Rain/dry season spin program: This means you can choose a spin option that will help dry your clothes in tandem to the current weather.
4. Soak Master function. This function lets you soak very dirty clothes for up to 30 minutes before you begin wash.
Top Load Automatic
TLA's antibacterial technology on the Pulsator allows for a hygienic wash, as the Pulsator is an integrated injection moulding of anti-bacterial capsules that guarantees a cleaner and healthier wash.
Smart memory: This means that in the case of a power interruption while washing, the washing machine starts from where it stopped once power is restored.
Tub Dry function: with this feature, the machine rotates at a very fast speed, thereby getting rid of any odour in the washing machine.
Rat guard baseplate: Rats can be annoying and they always get in everywhere. This function is present in the washing machine to prevent rats from eating any wire attached to the machine.
Front Load Automatic
Dual spray: this removes every strand of clothes that is attached to the gasket, in order to make the washing machine work well.
Safety Lock: this activates automatically when the wash cycle begins. This feature ensures the washing machine door is completely locked to avoid water spilling on the floor and also prevents accidental opening of the door when the machine is working. Also, the safety lock automatically stops once the wash cycle is complete to allow the user to open the door and take out the laundry.
Direct motion motor: This is directly linked to the back of the drum in order to reduce energy consumption.
End delay: you can select the time you want your wash cycle to begin. This way, you can reduce your energy consumption.
This means you can monitor the performance of your washing machine. Also, you can easily read through error codes in case any issue arises.
Delicate wash: this means that it is perfect to wash sensitive or delicate fabric materials, e.g. Ankara, children's clothes, lace, etc., without damaging your clothes.
Which washing machine is best for you?
Choosing a washing machine depends on your family size.
The things you need to consider are;
The amount of laundry you need to wash based on your family size.
Who would use the machine often, and how frequently you will use the machine.
The space you have available.
Your budget.
A complete outfit (top, bottom wear, underclothes, socks, and handkerchief) is roughly 1kg capacity on a washing machine. You can use this to calculate the amount of laundry you will be generating weekly. However, if you have a large family, you may want to consider buying a washing machine with a bigger capacity.
Things to pay attention to when using the Washing Machines
Noise: this can be as a result of foreign objects in the washing machine. Also, the washing machine might not be well placed on the ground
Error codes displaying on the LED screen: depending on the codes, it might be as a result of not enough water, unbalanced load in the machine or the detergent is not being dispensed into the wash cycle.
Operation stops before completion: This means your clothes might not be evenly distributed in the washing machine
Steps to choosing a suitable washing machine
Capacity: The capacity size is true to claim and serve to the very optimum. Your family size is a key determinant to your capacity choice.
Spin Speed- The spin speed of a washing machine determines the quality of wash.
Type of washing machine: this largely depends on your lifestyle needs, budget, water and power consumption, installation area required and so on
Water and space availability: While installing your washing machine, especially with the automatic range, water connection is essential and the space available should contain the machines, without the use of force.